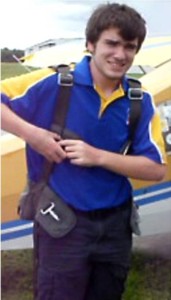 Space Flight Resources Management (SFRM) encourages all flight crew, cabin crew and ground crew to identify and assertively announce potential problems by focusing on situational awareness, communications skills, teamwork, task allocation, and decision-making within a comprehensive framework of standard operating procedures. BST's SFRM training begins with the individual. Each person involved in a flight must know themselves before they can know, and effectively work with, others.
ADM1201 is the first course in a series, teaching SFRM and, as with all SFRM, starts with the individual. It is designed to instruct the candidates on how uncontrolled personality traits can adversely affect the decision making process during a launch or reentry. It helps the candidates
Topics to be covered include:
Space Flight Decision Making (SFDM) terminology
What is personality and Personality Quotient (PQ)
Personality Assessment
Understanding your personality
Understanding how personality affects judgment and decisions
Defining hazardous attitudes
How personalities affect hazardous attitudes
How to avoid/change hazardous attitudes
Candidates will complete a personality assessment which will be used during class exercises to help them better understand their personality traits and how their traits can trigger hazardous attitudes and how to avoid/overcome natural bad tendencies.

To help candidates apply the lessons, guided group discussions about aviation and spaceflight scenarios, presented in written and video format, are used during select lessons.

PREREQUISITES:
Proof of age -18 years of age or older. (16 with guardian consent)
Have an Airman's Logbook for the recording of the training (All candidates)
No other disqualifying conditions.
COURSE COMPLETION STANDARDS:
Complete a Personality Assessment
Participate during classroom discussions
Demonstrate an understanding of how personality traits can affect crew and participant decision making during spaceflight by correctly answering 80% or more of the questions on the written test.

Course length is 5.5 hours;
preregistration is required.