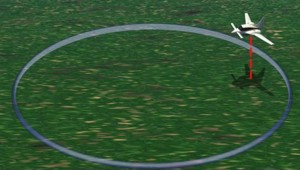 Many of the winged spacecraft under development today are designed to land unpowered or with extremely limited fuel. This requires the pilot to have an innate understanding of energy management and how weather and vehicle conditions affect it.
This course is designed to be an
introduction to winged Reusable Launch Vehicle (RLV) energy management. During this course the Pilot Under Instruction (PUI) will become proficient with energy management techniques and procedures utilizing the control performance method of aircraft control per 14 CFR Part 460.5(c) 2-4.

The PUI is taught Energy management theory, as applied to an RLV, in a classroom setting utilizing various training aides and then PUIs apply the theory to real life scenarios in a training device which simulates RLV flight characteristics.

PREREQUISITES:
Proof of age -18 years of age or older. (16 with guardian consent)
FAA Pilot Certificate with an instrument rating
Meet the requirements of FAR 61.56, Flight Review and FAR 61.57, Recent Flight Experience
Second Class Airman Medical Certificate or higher
List of all medications currently used
Have an Airman's Logbook for the recording of the training
Candidate size and weight in accordance with weight and balance limitation, airplane restraints, movement of controls.
COURSE COMPLETION STANDARDS: the PUI will demonstrate increased knowledge and proficiency in the management of winged RLV energy meeting or exceeding the Course Completion Standards for the BST Energy Management Course. The PUI will pass an End of Course written exam and a Practical Test in a Computer Based Trainer (CBT).
Course length is 5.5 hours;
Includes 4.0 hours of classroom time and 1.5 hours of training device flight time;
preregistration is required.